Sondra & Bill's Chandeliers
This commission was to make two chandeliers that matched.
One over the dining table was 48" x 24" diameter.
The other is in the foyer and is 48" diameter.
They each have 12 arms and 50 or 60 hand forged leaves.

Scroll to the bottom to see matching Switch Plates.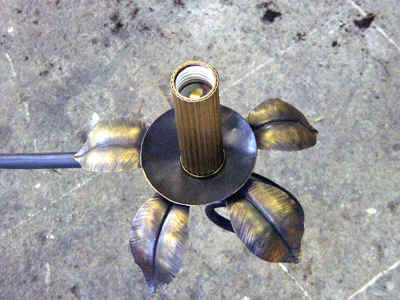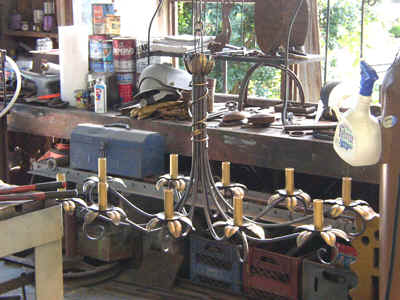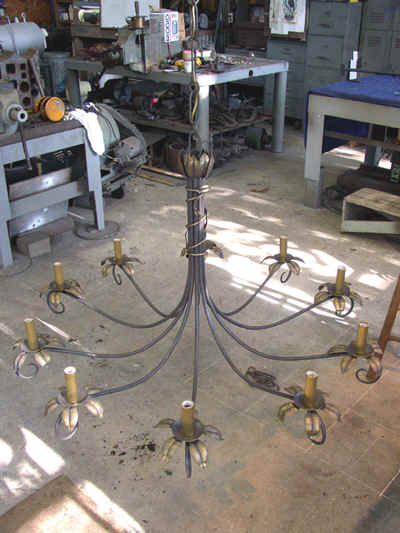 Switch Plates
to match the
Chandeliers
click picture for a larger version
these are steel with a painted finish