David & Donna's Gate
These are clients that have a large collection of our work.
They have just redone a beautiful place in the Appalachian Mountains.
They want a pair of remotely controlled driveway gates.
Here are some pictures of the place to set the mood.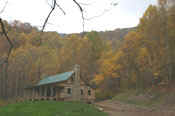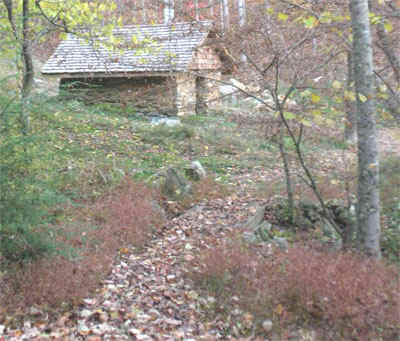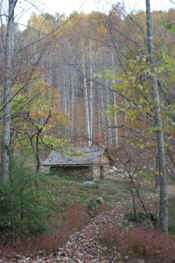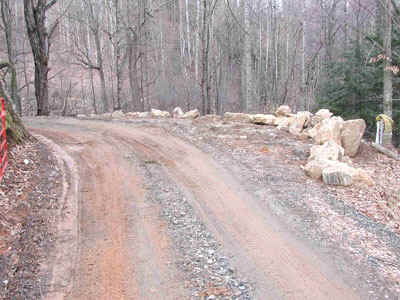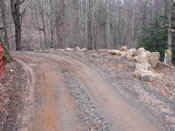 This is the road where the gates will be installed.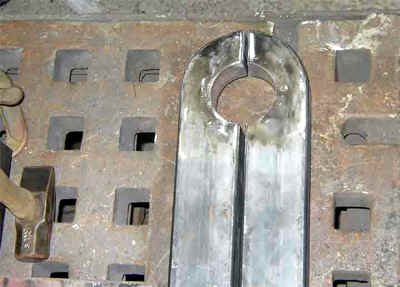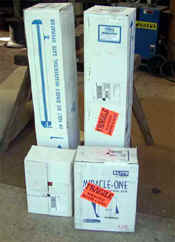 This is a design feature for the center of the gates. This represents the center post of each gate,
so that when closed forms a complete design. Gate openers on right.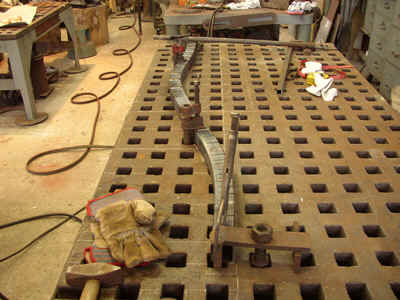 Forming the top rail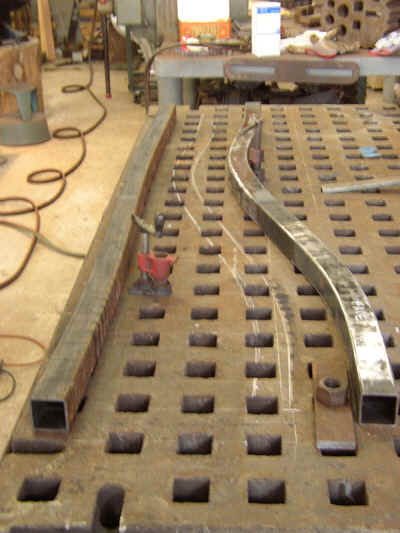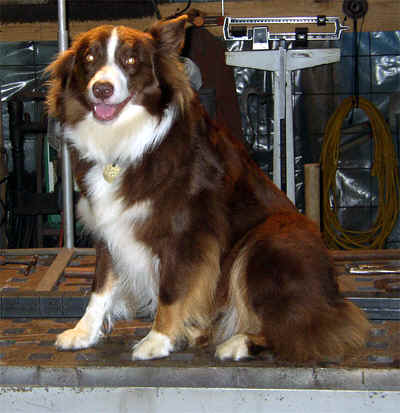 Forming the second top piece My helper, Bella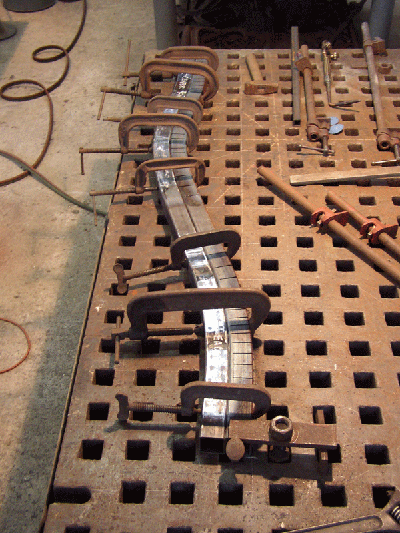 Making the two pieces just the same.
click here for a slide show of the installation of the gate, starring David